PHASE 3. DEVELOPING TRUST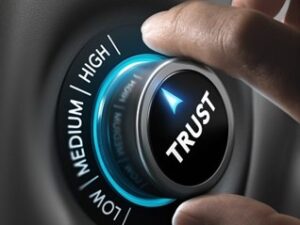 In Phase 3, a steering committee will emerge from the and organizing group will have answered the question, "Should we move forward to form the cooperative?" Building trust between the steering committee and potential members is foundation upon which member commitment and support is built. The steering committee becomes the project "champion." The steering committee should seek out the information necessary to make an informed decision to move forward. Advisors and consultants can provide assistance. Funds may be needed to secure market data and conduct a feasibility analysis. Potential members maybe a sources for such funds. Such contributors must understand that they assume the risk of loosing their contributions if the proposed business venture is deemed not feasible or other members fail to make similar commitments.
Steps
Individuals Involved
• Identify leadership to champion project
• Establish steering committee
• Agree on timeline and needed tasks
• Determine need for seed capital
• Conduct feasibility analysis
• Meet with potential members
• File legal documents
• Steering committee
• Potential members
• Consultants
• Advisors
• Lenders
Action Steps
Steering committee develops calendar and tasks to be completed
Assign tasks
Identify sources of seed capital and seek out contributions
Contract with consultant and determine parameters for feasibility analysis
Conduct, analyze, and summarize prospective member survey
Solicit seed capital from potential members
Share findings of feasibility study
Draft articles of incorporation, bylaws, other governance documents, file with appropriate government agency
Critical Questions
Are emerging leaders well respected, committed, with business skills and time to serve as business champions?
What are the necessary qualifications of the consultant conducting the feasibility analysis?
Are potential members willing to provide seed money?
Are scenarios examined through the feasibility analysis realistic in portrayal of the problem and solutions provided through a cooperative?
Do results of the feasibility analysis indicate that the business enterprise should be formalized?
Potential Pitfalls
Limited understanding of member's responsibility
Lack of confidence in leadership
Poorly constructed potential member survey
Poorly constructed feasibility analysis