PHASE 5. SECURING COMMITMENT FROM LENDERS & OTHER STAKEHOLDERS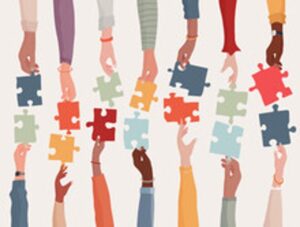 Cooperatives are like any start-up enterprise. They rely on a leadership team that includes paid management and staff. Depending on the type of cooperative, the organization will require upstream suppliers of goods and services in addition to what might be provided by members. Contingent on the size and scale of the membership, the co-op may conduct some business with downstream buyers. Co-op leaders need a solid business plan that builds confidence of lenders, suppliers, and buyers. Members may not be able to provide all the capital needed to launch the co-op and operating expenses may exceed income and cash flow periodically for the first 1 to 3 years of the enterprise. The co-op general manager or chief executive officer needs to understand, anticipate, and manage through these challenges at start-up and understand the cooperative business structure.
Steps
Individuals Involved
• Secure necessary financing
• Formalize relations with customers and/or suppliers
• Interim board of directors
• Members
• Manager/CEO
• Lenders
• Customers/Suppliers
Action Steps
Review business plan
Continue member enrollment and equity drive
Continue member education efforts
Contract for needed goods or services
Meet with and formalize relations with lenders and funders
Critical Questions
Does the business plan need updating?
Is development of organization following the timeline outlined in the business plan? Do adjustments need to be made?
Does accumulation of member equity instill confidence by lenders and other funders?
Does the business plan instill confidence in suppliers and buyers?
Does the board of directors and management team have a good working relationship to lead the co-op forward to achieve the goals of members?
Potential Pitfalls
Under investment in manager compensation
Low level of equity financing
Lack of solid strategic and business plan